Most people know that physical therapists help patients with a specific diagnosis or after an orthopedic surgery, but did you know that children can benefit from physical therapy as well? Physical therapy can help children of all ages including infants, improve their strength, posture, balance as well as coordination for functional movement to help promote independence and safety at home, school, and during play.
Here are some signs your child could benefit from physical therapy:
1. Preference looking to or using one side of the body
Have you noticed your child favoring turning his or her head to either the right or left and it's difficult to get them to look in the opposite direction? Perhaps it's challenging for them to roll to both sides or turn their head in a certain direction to look at you when you call their name. Asymmetries in the body can impact how a child successfully coordinates their movements to perform important developmental skills necessary for functional mobility in everyday life. Physical Therapists can help children to improve asymmetries so they learn to move their bodies in a coordinated way.
2. Muscle Tone
Have you noticed that your child seems to frequently slouch when sitting or their arms or legs feel rigid or floppy to the touch or during movement? Have you been told by the pediatrician that your child has low or high muscle tone?  A physical therapist specializes in addressing conditions like this. A physical therapist can help a child with low tone to strengthen their muscles and a child with high tone or tight muscles to stretch and relax them. Working to correct these muscle imbalances can help your child to develop better movement patterns and postural strength to achieve their gross motor milestones.
3. Frequent Falls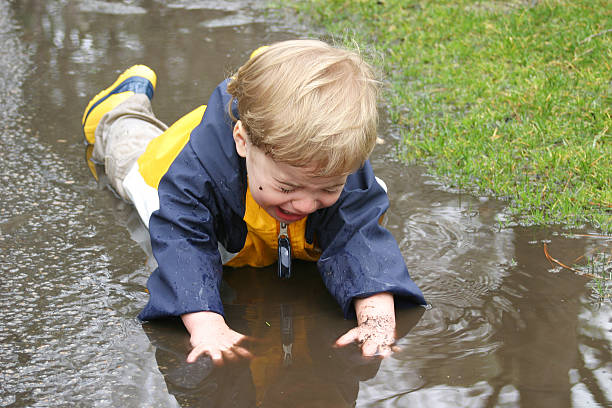 Does your child seem to fall frequently when playing or running? Is falling becoming a safety concern? A physical therapist can evaluate children who are experiencing frequent falls, determine the underlying reasons for falling and develop a treatment plan to help reduce the frequency of falling.
4. Toe Walking 
Have you noticed that your child often walks on their tip toes? If a child continues to walk on their toes this can lead to more problems with muscle and bone alignment as the child grows.  Physical therapists can provide stretches and strengthening, and evaluate for braces, if needed, to help your child walk with their feet flat.
5. Coordination Difficulties
Does your child seem to be more clumsy than their peers? Or have difficulty pedaling a bike, jumping, or skipping? This could be related to decreased coordination, motor planning and/or other underlying issue. Some children have difficulty using their arms/legs, or right/left sides at the same time. Physical therapy can help to improve these skills.
6. Sports Injuries 
Many children experience injuries while playing sports. Physical therapists can help address these injuries as well as prevent future injuries through strengthening and correcting muscle imbalances. Some examples of sports injuries that physical therapists can treat include shin splints, patellofemoral pain syndrome, ankle sprains, back pain and shoulder problems.
If you have questions or concerns related to any of these areas that could be affecting your child's development consult with a physical therapist who can help you determine if your child would benefit from an evaluation and/or intervention.
Written by Baily Leonard, PT, DPT