Whole, soy, almond, organic and everything in between.  There are so many options for "milk" out there it can be incredible daunting deciding which one is right for you and your family.  Some people have allergies or intolerances to dairy, nuts and soy that can limit their selections.  Fortunately, today, there are many options for everyone whether you have dietary restrictions or not.  It can be quite confusing, so hopefully this article can shine some light on the benefits of milk and how several of the most common types nutritional content compares.
According to the USDA general guidelines, children ages 1-2 need between 2-3 cups a day (formula or breast milk included if they have not weaned yet), 2-3 year olds need about 2 cups of milk a day, children ages 4-8 need 2 ½ cups and anyone ages 9 or older need about 3 cups a day.  It is also important to know that babies under 12 months of age should not be fed any other milk other than breast for formula and that toddlers under the age of 2 should be drinking whole milk.  Now, one of the main purposes of consuming dairy is for bone growth, strength and development.  Which brings us to having many more choices besides cow's milk due to fortification and other foods that naturally contain calcium and vitamin D.  The body needs calcium and vitamin D for bone health, however more is not necessarily better.  Too much calcium can cause kidney stones or impair the body's absorption of other important nutrients.  Here are the Dietary Reference Intakes (DRI's) for both calcium and vitamin D. 
| | | |
| --- | --- | --- |
| | Calcium | Vitamin D |
| 0-6 months* | 200 mg | 400 IU |
| 6-12 months* | 260 mg | 400 IU |
| 1-3 years | 700 mg | 600 IU |
| 4-8 years | 1000 mg | 600 IU |
| 9-13 years | 1300 mg | 600 IU |
*Adequate Intake (AI) for babies under 1 year.                                                  
Over 12 months Recommended Dietary Allowance (RDA) is given.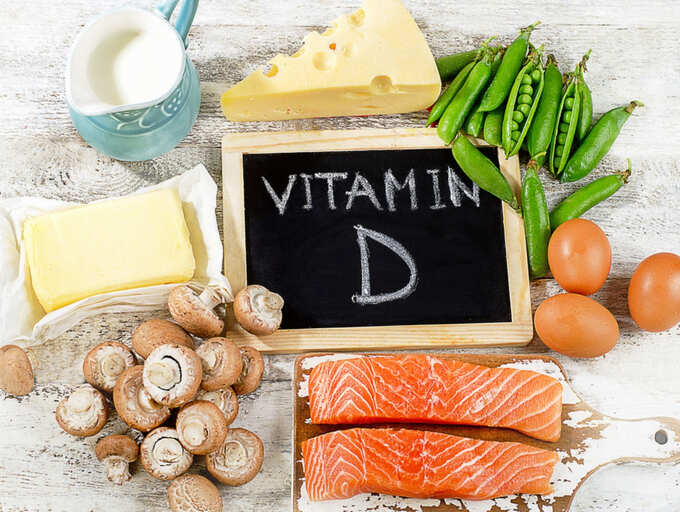 There are even more options for those who do not prefer to drink their dairy in the form of milk.  The USDA guidelines provide other foods that are equal to a 1 cup serving, such as 1 ½ oz hard cheese, 1/3 cup shredded cheese or 1 cup of yogurt.  The following are even more options that are sources of calcium and/or vitamin D. 
Cheese (swiss)-1 oz has 270mg calcium (CA)  Cod liver oil- 1T has 1,360IU vitamin D
Yogurt (nonfat, plain)- 8oz has 490 mg CA        Salmon- 3oz has 497 IU vitamin D
OJ (calcium fortified)- 3/4c has 260 mg CA       Tuna (canned)-3oz has 154IU vitamin D
Ice Cream- 1/2c has 90mg CA               Yogurt (brand varies)- 6oz has 80 IU vitamin D
Let's begin the great organic versus conventional debate.  Both sides of the argument have positive and negative attributes.  Conventional cow's milk is considerably less expensive and easily available to most people.  The negative aspects of conventional milk centers around the farming practices of the cows.  Some of the largest concerns are related to antibiotic use, hormone and medication delivery as well as feed composition. Organic milk has a high set of standards that the farmers must abide by to be certified organic.  These include cows that are fed exclusively organic feed, no administration of hormone/growth promoters or antibiotics in the absence of disease.  It is often ultra-pasteurized which does give it a longer refrigerated shelf-life.  This could be a positive since if you pay an upwards of roughly $4 per half-gallon, you do not want a single drop to go bad.  Which brings us to one major negative aspect of drinking organic milk.  The cost.  It seems like if you can find it for around $3 a half-gallon you are getting a great deal and anything less is a steal. 
From a nutritional standpoint the two are just about equal.  Currently there is not a consensus of studies that find organic milk to be nutritionally superior.  Both types of cow's milk have the same protein, fat, vitamin and trace mineral content.  Any slight nutrient variation is largely related to breed, feed, time of year and output level of the farm (low or high). 
When it comes to choosing your milk, it is a good idea to base your decision on several different factors.
Dietary restrictions

Nutrient profile similar to cow's milk.

Family practice

One that is enjoyed and consumed regularly.
Here are the nutrition facts for some commonly used milk and milk alternative products that can help you decide which one is best for you and your family. 
| | | | | | | | |
| --- | --- | --- | --- | --- | --- | --- | --- |
|   | Whole | Organic, Whole | Skim | Soy | Almond | Rice | Oat |
| Calories | 150 | 160 | 80 | 110 | 60 | 120 | 120 |
| Fat | 9g | 8g | 0g | 4.5g | 2.5g | 2.5g | 5g |
| Saturated Fat | 5g | 5g | 0g | 0.5g | 0g | 0g | 0.5g |
| Protein | 8g | 8g | 8g | 8g | 1g | 1g | 3g |
| Calcium | 372mg | 310mg | 372mg | 450mg | 450mg | 250mg | 350mg |
| Vitamin D3 | 25% | 25% | 30% | 15% | 10% | 25% | 20% |
| Cholesterol | 35mg | 35mg | 5mg | 0mg | 0mg | 0mg | 0mg |
| Potassium | 380mg | 410mg | 410mg | 380mg | 0mg | ~ | 390mg |
| Vitamin A | 6% | 10% | 10% | 15% | 15% | 0% | 20% |
All values are based on 8oz or 1 cup.                                                                            
Percentages are based on a 2000 calorie diet.
Brands are as follows: Whole milk- Dairy Pure, Whole organic-Horizon, Skim-Dairy Pure, Soy- Silk Original, Almond- Silk Original, Rice-Rice Dream Classic, Oat- Oatly The Original.
These are some helpful websites and documents that were used when researching this blog.  
American Academy of Pediatrics healthychildren.org
Journal of the American Academy of Pediatrics
Organic Foods Production Act of 1990
Dietary Guidelines for Americans  health.gov
If you are interested in learning more feel free to contact me or schedule a free 15 minute consultation. 
Article written by Renee McGrew, RD